Hello streamers! For those of you who enjoy classical music: Digital Concert Hall by the Berliner Philharmoniker is now available from the Roku Channel Store on Roku streaming players globally and Roku TV models (in the U.S., Canada and Mexico). With the Digital Concert Hall channel, you'll always have the best seat in the house to see the Berliner Philharmoniker – no flight required!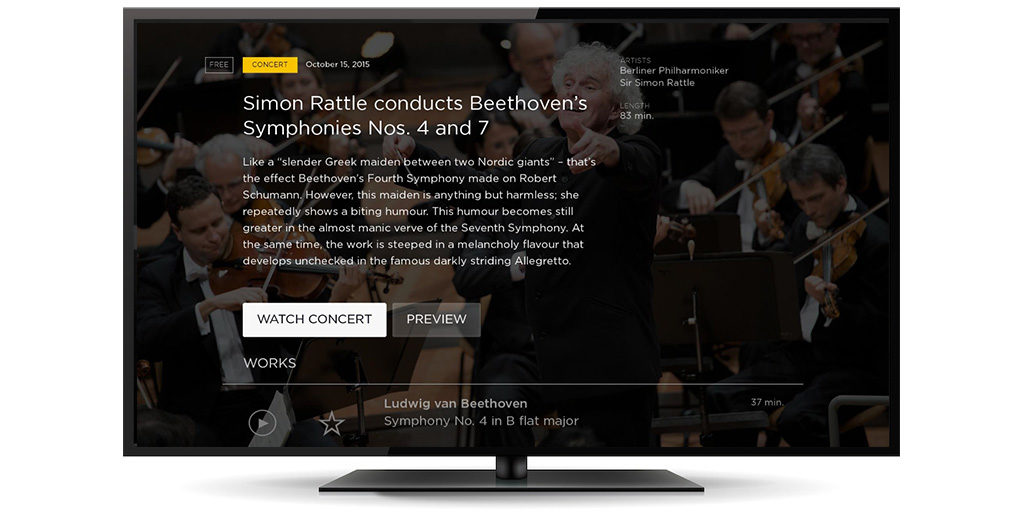 On the Digital Concert Hall channel more than 50 concerts are broadcasted live every year, or can be watched later from the concert archive. The archive contains hundreds of recordings from over five decades with all the great artists of classical music. There are also exciting documentaries and bonus films. All live and on demand content is streamed in beautiful HD quality.
The Digital Concert Hall channel offers a 30-day free trial and can be found in the music category in the Roku Channel Store. After the 30-day trial you can purchase tickets for 7  days, 30 days or 12 months – starting from $9.99. For those new to classical music there is also a free Education Program for the entire family, making the work of the Berliner Philharmoniker and its music as accessible to as many people as possible.
Want to know more about how this is being recorded and broadcasted? Check out this great behind the scenes video from the Berliner Philharmoniker!
Happy streaming!
Facebook | Twitter | Instagram | YouTube | Subscribe to Roku blog