The 2017 Stanley Cup® Playoffs are gearing up, and your Roku device is the best way to stream all the action. Coverage is spread across NBC, NBCSN, CNBC, USA, and NHL Network. Each network is available in one way or another on your Roku streaming player and Roku TV. Whether you're a cable subscriber, cord shaver, or cord cutter, here are the best Roku channels to help you catch the action live.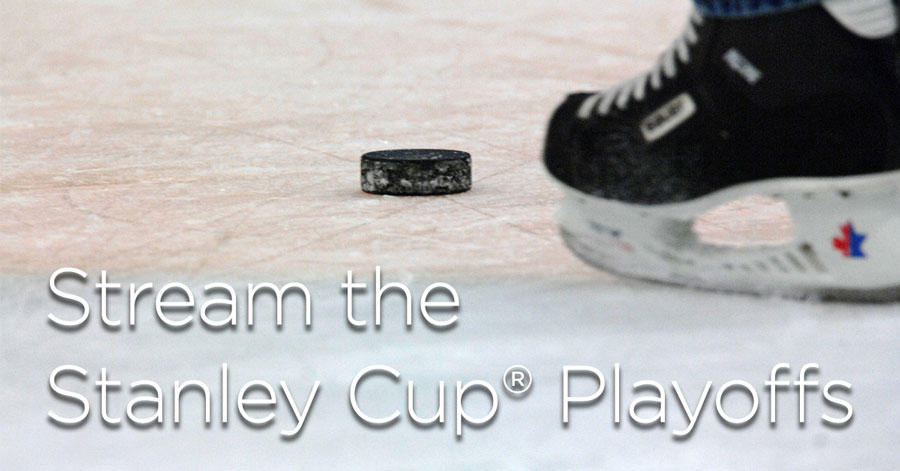 #1 NBC Sports — The majority of Stanley Cup Playoff matchups will air on NBCSN, which happens to be one of the easiest channels to stream these days. Combined with NBC's flagship network coverage, and you get a large chunk of coverage.
If you're a cable subscriber, than you can stream without paying anything extra. Just add the NBC Sports channel, login with your TV provider credentials, and you get a live stream of all the NBC Sports and NBCSN games.
#2 Sling TV – If you're looking to watch the NHL Playoffs without Cable, Sling TV will give you the most bang for your buck. Add this channel and sign up for the Sling Blue package for $25 per month to receive a live stream of all the NBCSN and USA coverage. In select markets, you'll also receive NBC live.
Not in an NBC local market? Never fear. Pair your Roku player with an antenna to get NBC in HD on your TV at no extra charge.
Sling will also allow you to add CNBC and NHL Network through various add-on packages ranging from $5-$10 per month, should you choose to do so.
#3 PlayStation Vue – Vue is a similar service to Sling TV, offering live streams of popular channels. The basic package includes NBCSN, USA, and CNBC at $29.99 per month. NBC is also available live in select markets, although you do jump to a $40 per month tier in some of the markets. NHL Network is not available with this service.
That being said, there are a couple of perks worth mentioning. First is the cloud DVR at no additional cost. This allows you to record the games and go back and watch them after the fact. Also worth mentioning—you can use your Vue credentials to log into the NBC Sports app mentioned above. That means even if you aren't in a local NBC market, you can still watch those games on your Roku device as a PS Vue subscriber.
#4 fuboTV – The newest option on the list, fuboTV is a sports-first live streaming cable TV alternative. Like Vue, fuboTV will give you NBCSN, CNBC, USA, ad NBC (in select markets). It also features a cloud DVR. However, you'll pay $35 per month for fuboTV. NHL Network is not currently available on the service. You can try it free for 7 days.
#5 NHL.TV – I mention this Roku channel with the caveat that NHL.TV will not be showing playoff games live. However, if you're looking for a way to watch these matchups on demand, you can replay them with NHL.TV. So not a bad option for those who don't have time to watch as the games air. Otherwise, this may not work for you.
As you may have noticed, there's a bit of overlap with the MLB in terms of streaming options, so you might already have one or more of the channels mentioned above. If so, you're well on your way to enjoying the most intense hockey action of the year. If not, click, add, and enjoy!
Facebook | Twitter | Instagram | YouTube | Subscribe to Roku blog