The NBA Playoffs have arrived once again and your Roku device has all the postseason games. If you have cable, you can easily leverage some of the Roku channels to watch games. And, if you don't have cable you'll also have some great choices.
That means regardless of if you have a cable package, you can easily stream the NBA Playoffs. Below, we highlight the different channels you can use to watch games for the rest of the year!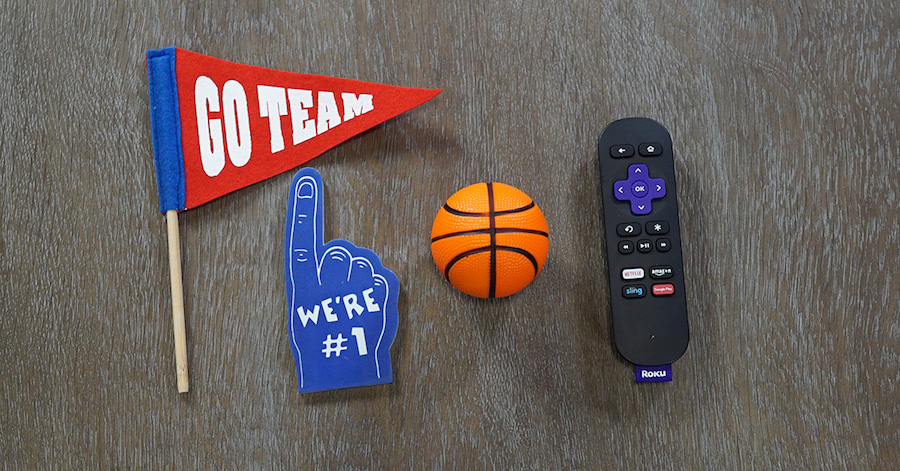 The WatchESPN channel can be accessed by those with or without cable and will be helpful to watch games on either ESPN networks or even ABC. If you have a cable subscription, you can use your cable credentials to login and get full access to WatchESPN.
Another way to get full access to ESPN is through a streaming service like Sling TV or PlayStation Vue (learn more about these services below). All of these services can be used login to WatchESPN and stream right on your Roku device. And, the access comes with only the starting packages on all the services. It's incredible how easy it is nowadays to actually get an ESPN live stream.
Sling TV is a streaming service that gives you access to nearly every single NBA Playoff game. You can watch all the games on TBS, TNT, and ESPN through the Sling TV Roku channel. And, potentially you can watch the ABC games on the channel as well (an add-on to the package for an additional amount each month), but this will depend on where you live. If ABC live streaming isn't available in your region, you can just sign in to the WatchESPN channel to get a simulcast on the service.
Sling TV has a starting price of just $20 per month for the package that'll get you all of these games. In total, you can stream about 30 channels on the service with the $20/month package. A Sling TV subscription is one of the great ways to watch live TV with your Roku device. There's a free 7-day trial on Sling TV.
Another streaming service, PlayStation Vue, will be incredibly helpful during the postseason. This is another way to stream ESPN, TNT, TBS, and even ABC in certain locations. You can also once again just sign on to the WatchESPN channel to get the ABC broadcast games. The starting package of PlayStation Vue has a total of about 45 channels to stream and only costs $29.99 per month. Check out the 5-day free trial on the service now.
TNT Overtime is available within the NBA channel and it is completely free for a user to watch Playoff games that are on TNT! It does not require authentication and offers live enhanced coverage of TNT games with multiple camera angles.
You'll have plenty of great options to watch the playoffs on the Roku platform. Make sure you plan ahead and don't miss any of the games. This is truly one of the best times of the year for basketball fans, so make sure you don't miss out!