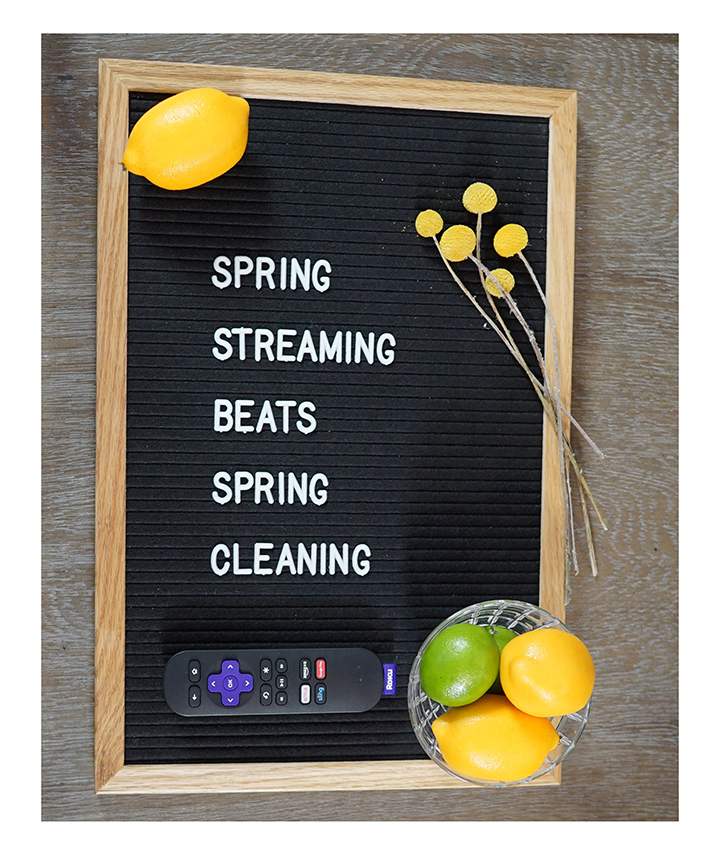 Spring is in the air, which means it's time to freshen things up, including your streaming entertainment experience! We've got a few handy tips that will streamline your streaming. But wait, there's more! Be sure to check out some of our favorite channels that will really keep your spring cleaning momentum going.
ORGANIZE AND DECLUTTER
Did you know you can organize and tidy up your home screen with a few simple clicks? The options button (*) on your Roku remote will be your best friend when organizing your home screen. When you select a channel, tap the options button (*) and select "move channel" from the options menu. From there, you'll be able to easily move the channel to your desired location on the home screen. Make sure to place your favorite channels front and center. Once you're finished, you'll have a home screen that will make even Marie Kondo proud!
MAKE IT PERSONAL
"Out with the old and in with the new," they say. If your home screen feels a bit tired, give it a fresh new look by changing the theme. Simply select "settings" from the home screen menu. From there, select "themes" and choose from a variety of available themes. More themes are also available in the Roku Channel Store. If themes aren't enough, you can also up the ante by changing the screensaver options in "settings." Whatever you decide, make it yours!
DO MORE YOURSELF
Now that your home screen is organized and personalized, there are some great DIY/home improvement channels that you can check out to find more inspiration. Be sure to add them to your Roku device today.
MAXIMIZE THE MENU
You can't stop now! Why not take this organization train straight into your meal planning? Tasty treats are a simple stream away with these delectable channels. Everything in good-taste, of course. 😉
BE INSPIRED
Did you know some of your favorite tastemakers have channels in the Roku Channel store? From home organization and entertaining to makeup tutorials and styling, these channels will help you go from drab to fab in a few simple episodes.
Happy Streaming!