The next installment of the Star Wars franchise, The Last Jedi, is set to hit theaters on December 15th, 2017, and fans are already excited to see what will happen next in a galaxy far, far away. The film will continue the stories of the new generation of characters played by Adam Driver, Daisy Ridley, John Boyega, and Oscar Isaac. Audiences will be treated to the long-awaited return of Mark Hamill as Luke Skywalker, an they'll also be able to bid farewell to the late Carrie Fisher in her final appearance as General Leia Organa.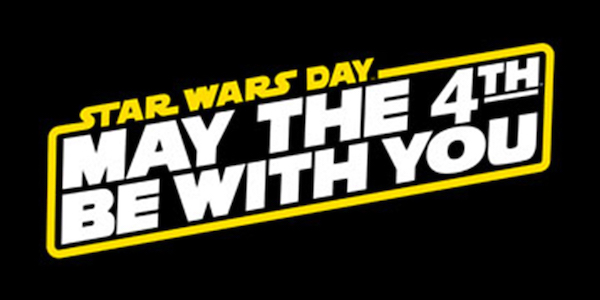 With 225 days left until the film's release, we have "May the Fourth (be with you)" to unite millions, if not hundreds of millions, of adoring fans to celebrate the saga that is arguably one of the biggest franchises of all time. In celebration of this unconventional holiday, we took a look at past Star Wars installments to see how they ranked according to Rotten Tomatoes.
"For forty years, the Star Wars saga has been one of the most popular media franchises in history," said Matt Atchity, Editor in Chief of Rotten Tomatoes. "Most chapters have been well-received by both critics and fans alike, and the most recent movies are no exception. We're now likely to see a new Star Wars movie every year for the foreseeable future, a dream come true for every long-term Star Wars fan (including me)."
May the fourth be with you!
*Titles in the Star Wars franchise are listed by Tomatometer score:
Star Wars: Episode V – The Empire Strikes Back (1980) – 94% Certified Fresh
Star Wars: Episode IV – A New Hope (1977) – 93% Certified Fresh
Star Wars: Episode VII – The Force Awakens (2015) – 92% Certified Fresh
Rogue One: A Star Wars Story (2016) – 85% Certified Fresh
Star Wars: Episode VI – Return of the Jedi (1983) – 80% Certified Fresh
Star Wars: Episode III – Revenge of the Sith (2005) – 79% Certified Fresh
Star Wars: Episode II – Attack of the Clones (2002) – 65% Certified Fresh
Star Wars: Episode I – The Phantom Menace (1999) – 55% Rotten
Star Wars: The Clone Wars (2008) – 18% Rotten
Find all these Star Wars films on FandangoNOW. And don't miss the special offer today only (May 4, 2017) – Rogue One: A Star Wars Story will be available to rent for $4.
What's your favorite Star Wars film?
Happy streaming!