Do you love streaming TV and movies with your Roku streaming player or Roku TV, but also watch a lot of broadcast network channels? Depending on what you watch, a Roku device + Over-the-Air (OTA) antenna + Tablo OTA DVR combo might be right for you.
Most people with cable or satellite watch only 20 of the 200 channels included in their subscription with Sunday Night Football, the evening news or their favorite network sitcom being their go-to programming. What you might not know is that you can also watch those programs on your Roku device – live or later – by combining an Over-the-Air (OTA) antenna, an OTA DVR like Tablo and select streaming services, for less money and with more flexibility than you think.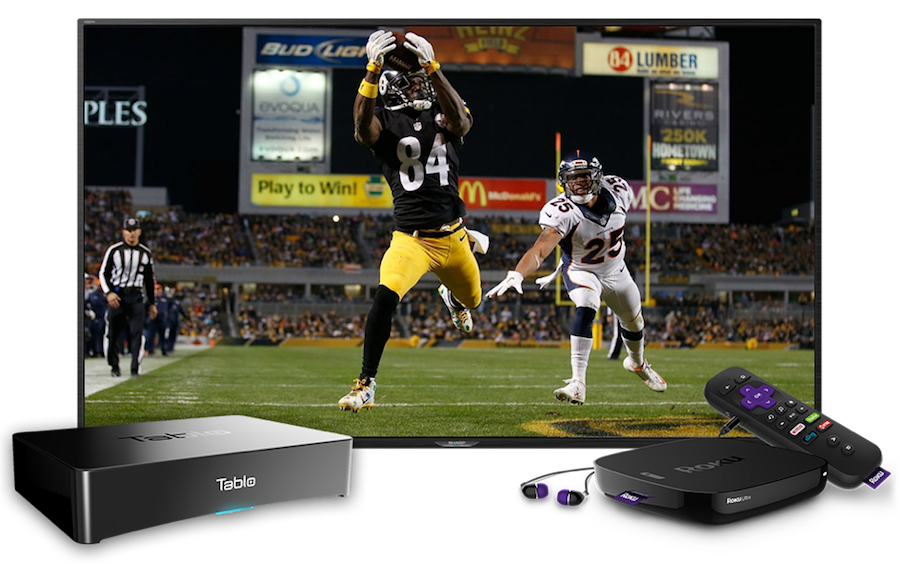 Here's how…
1. Find Your Favorite TV Shows
We live in an era of 'peak TV'. It seems like there's a new buzzworthy show every week that's 'can't miss'.
94 of the top 100 most-watched primetime telecasts on TV last year are available absolutely free, in full HD quality with an Over-the-Air TV antenna. This includes NFL football, local and national newscasts, your favorite network TV dramas and sitcoms and live event specials like the Oscars. (Find out what networks are available OTA in your area using this handy channel locator tool.) With a Tablo OTA DVR and the Tablo Roku channel, you can pause and rewind live TV and record your favorite shows for later, all using your Roku remote.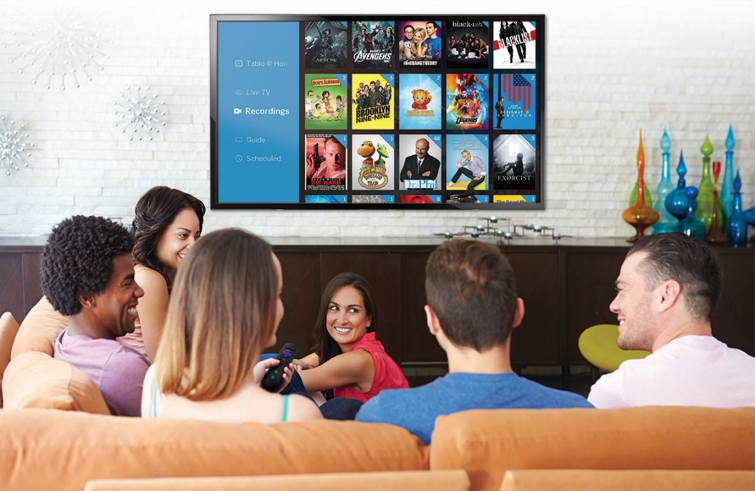 Adding a cable-style streaming service like Sling TV will get you the rest of your live TV fix including access to ESPN, HGTV, CNN and more for as little as $35 a month. Or if you're not interested in a cable-style bundle, you can get some channels a la carte, like HBO NOW for as little as $15 a month.
2. Discover (& Re-Discover) Even More TV
In addition to national broadcast networks like ABC, CBS, FOX and NBC, in many cities your Over-the-Air antenna will deliver specialty content like classic TV shows and movies, educational programming and more on digital subchannels.
Some OTA subchannels like sci-fi focused Comet TV have even started streaming content on a Roku channel absolutely free because of their popularity.
Add some of Roku's awesome free TV streaming channels like Crackle and Tubi TV and you'll have access to more content than you could ever possibly watch!
3. Use One Remote to Rule Them All
Roku devices make it easy to enjoy the best of live and recorded local TV with Tablo, sports and specialty cable programs with the Sling TV channel and the rest of your favs from a single, user-friendly home screen.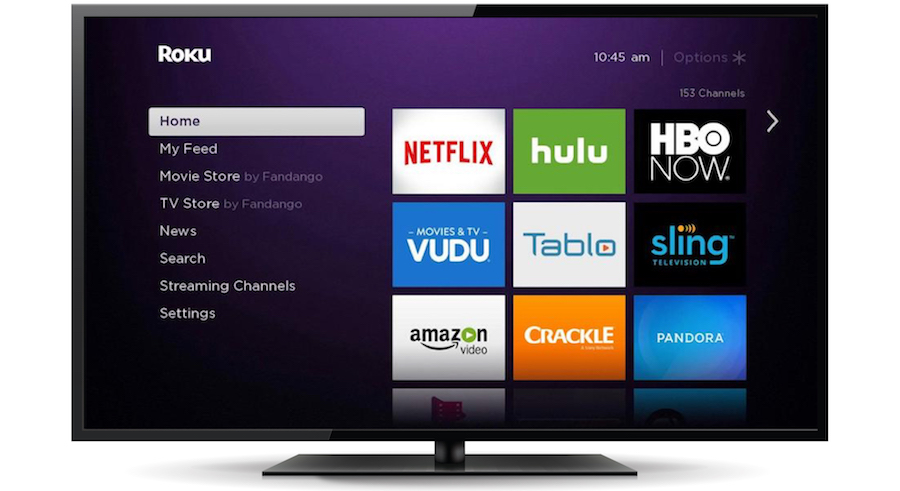 That means there's no need to change inputs or fiddle with multiple remotes to switch between live TV and streaming or to provide the babysitter with more instructions on how to work the TV than for your kids. You can even use the Roku mobile app for iOS and Android on your smartphone or tablet as a remote!
What's your streaming and OTA set up? Tell us your best tips for watching what you want, when you want on your Roku device?