I'm really excited, today we're announcing that the first 4K high-dynamic range (HDR) Roku TVs with Dolby Vision will be available for pre-order in the U.S. later this month! First announced at the International Consumer Electronics Show (CES), these 4K HDR TCL Roku TV models deliver a premium picture quality at a very compelling price.
Combining Dolby Vision picture quality with award-winning smart TVs that integrate the latest version of the Roku OS and its extensive line-up of streaming channels – more than 5,000 channels and 450,000+ movies and TV episodes, TCL will offer six new models across two series. TCL's C and P series meet the highest standards in HDR technology, supporting both Dolby Vision and HDR10.
TCL Roku TV P-Series: Powerful Picture Performance
TCL P-Series features 4K UHD picture quality with Dolby Vision, offering the ultimate HDR imaging experience. With the Roku OS offering a growing collection of Dolby Vision / HDR titles, the P-Series gives consumers access to great content and the perfect TV to enjoy it. With HDR Contrast Control Zones, contrast is individually optimized across 72 zones on the screen, achieving localized areas of striking contrast between bright and dark areas of the image, giving an unrivaled sense of depth and reality. The series also features Wide Color performance with TCL's NBP Photon technology that produces a vibrant and rich color palette that is so advanced it covers nearly all the DCI-P3 color standard.
TCL's P-series will be offered in 50" (50P607), 55" (55P607), and 65" (65P607) screen sizes with the 55" model available for a special introductory price of $599 via pre-order on Amazon.com starting May 26th.
TCL Roku TV C-Series: Contemporary Design
The C-Series marries 4K high-dynamic range and slim, elegant design for an upscale TV experience. Like the P-Series, the line supports Dolby Vision and features the Roku OS. The C-Series also features Wide Color performance powered by TCL's NBP Photon technology adding another vivid chromatic dimension on top of the striking HDR contrast and sharp 4K resolution to deliver a remarkable visual experience. Because the C-Series features TCL's HDR Dynamic Contrast technology, content is displayed with optimized brightness for each scene ensuring life-like reproduction of images from the brightest brights to the darkest darks.
The C-series starts under $700 and will include 55" (55C807, $699), 65" (65C807, $1099) and 75" (75C807, $1999) 4K HDR TCL Roku TV models.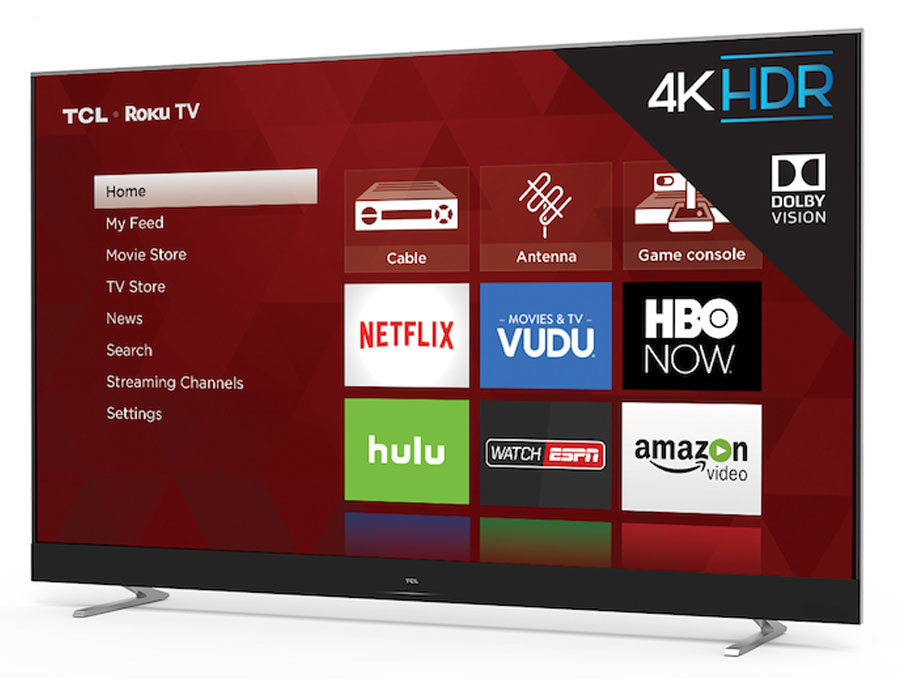 Keep your eye on our blog for more Roku TV news!
And as always, Happy Streaming!