It's beginning to look a lot like…National Streaming Day! While it's the day all of us entertainment lovers rally around our favorite activity (streaming!), National Streaming Day was established to commemorate the day we shipped the first device to stream Netflix to the TV back in 2008. It falls on Saturday, May 20 this year but there's no reason we can't celebrate all week long!
We encourage you to join in on the fun this week. Of course the best way to celebrate is by streaming your heart out – we have lots of free entertainment for you! Here are four ways to get your National Streaming Day on – plus a video peek at how our favorite TV stars are celebrating.
1. Stream for FREE!
The Roku Recommends channel is chock full of free entertainment this week! Add the channel to get access to all these must-stream TV shows: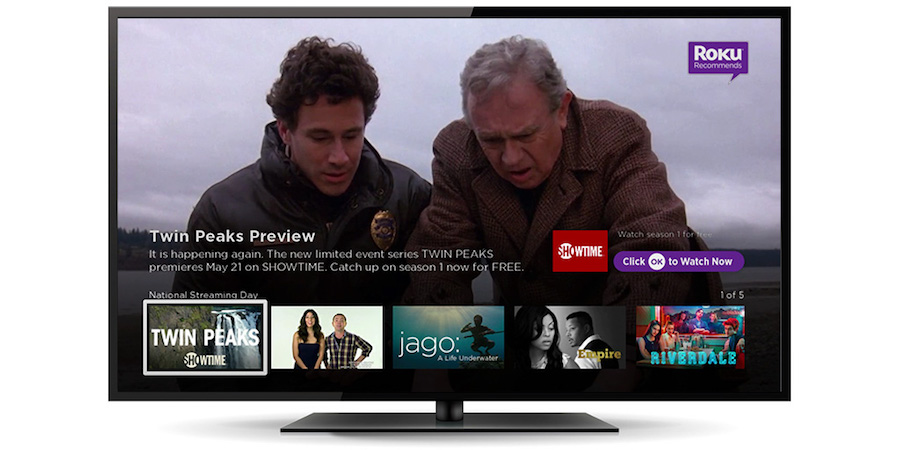 Twin Peaks season 1 – catch up before the highly anticipated new SHOWTIME limited event series premieres on May 21
Stream three documentaries from Smithsonian Earth

Africa's Hunters | Zambia's South Luangwa National Park, where vicious carnivores like leopards, lions, and hyenas are in constant competition for their next meal.
Secrets of Wild Australia | A look into the lives of the secretive creatures of Australia.
Jago: A Life Underwater | Follows the life of 80-year-old Rohani, a Bajau diver from the Togean Islands of Sulawesi, Indonesia.

Select episodes of Riverdale season 1 – a subversive take on Archie and his friends, exploring small town life, the darkness and weirdness bubbling beneath Riverdale's wholesome facade
Select episodes of Empire season 3 on FOX NOW – a powerful drama about a family dynasty set within the glamorous and sometimes dangerous world of hip-hop music
In addition, check out these channels:
Watch Motor Trend's show hosts' favorite episodes FREE from May 20-26 on the Motor Trend OnDemand channel.
EPIX is offering a 14-day FREE trial for Roku customers until 5/21/17. Add the EPIX channel, sign up for the free trial, and stream titles such as Star Trek: Beyond, Teenage Mutant Ninja Turtles: Out of the Shadows, Iron Man and more!
NBC is streaming full seasons of The Good Place, Taken, Chicago Justice, Better Late Than Never, The Wall and Great News on 5/20.
2. Enter for a chance to win big!
All of you are due for a new TV, right? How 'bout a 50" 4K HDR TCL Roku TV!? Here is your chance. You can also enter for a chance to win one of our new Roku streaming players. For those of you on Twitter, be sure to Follow us and catch a giveaway every day this week (Monday 5/15 – Saturday 5/20).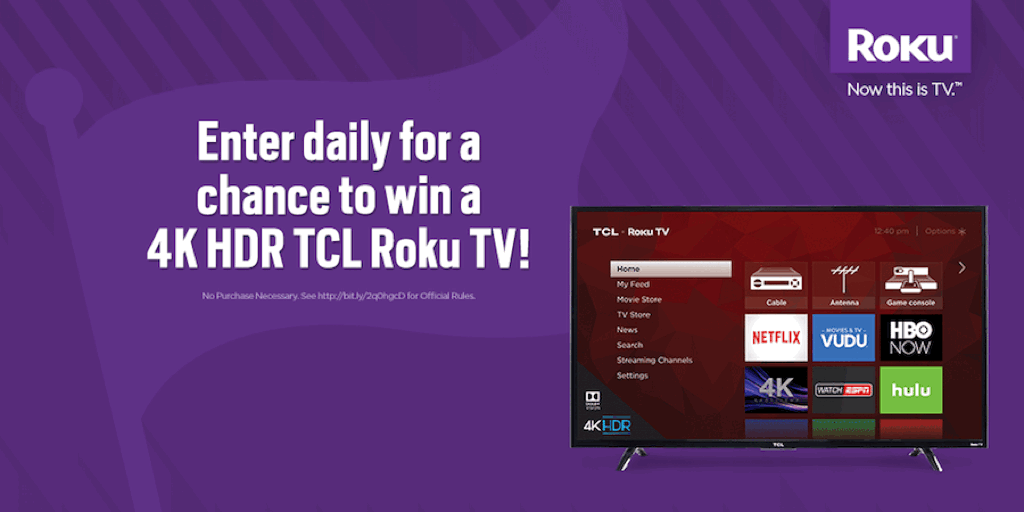 3. Stream proudly!
Saturday night is a perfect night to host a streaming party with all the great new movies out and TV show premieres this month. Just be sure to tell us how you're celebrating with #StreamingDay and we might share it. Upload our fun profile image to your social media accounts and show the world you're a streamer! [Right click to download the image]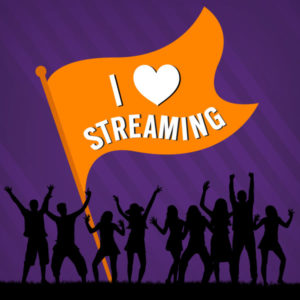 4. Celebrate with a great deal.
If you want to treat yourself or someone else, now's the time! Save $10 on the Roku Streaming Stick, Roku Premiere, Roku Premiere+ and Roku Ultra. Visit Roku.com and major retailers until 5/20/17.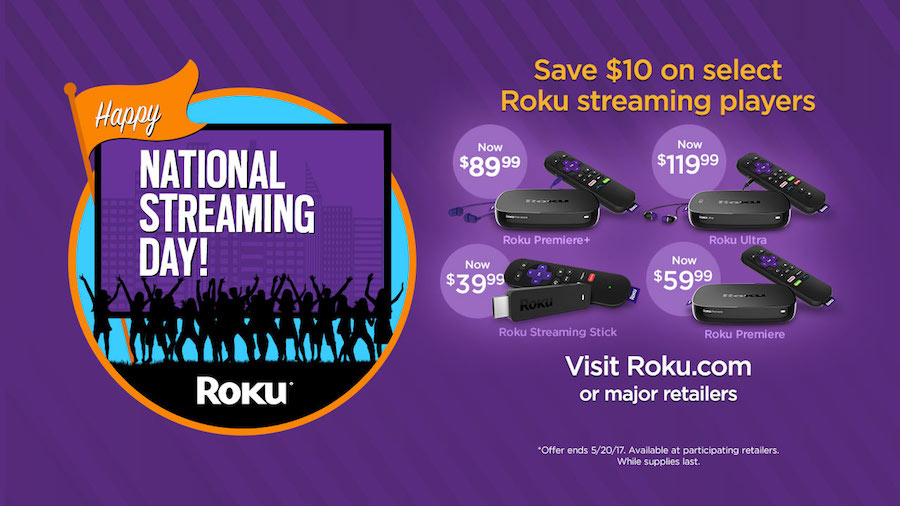 Some of our partners are hosting giveaways too. Check out the links below:
Here's to busy streaming week ahead! Tell us how you're celebrating #StreamingDay.
Happy streaming!