Whether you love Valentine's Day or are more in the Single Awareness Day camp, there is a great movie to suit your mood. We compiled our top 3 favorites in 3 categories: Valentine's Day films, Single Awareness Day films, and Free Romantic Films. From heart-warmer to heart-wrenching, these are the nine films we'd stream this candied heart season.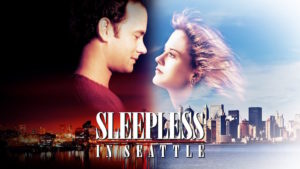 Top 3 Valentine's Day Films:
A recently engaged newswoman (Meg Ryan) becomes obsessed with meeting a grieving widower (Tom Hanks) she heard on a late-night radio call-in show.
Slumdog Millionaire (Available on Google Play, Amazon Video, VUDU, FandangoNOW)
Flashbacks reveal how a poor youth (Dev Patel) came to be a prize-winning contestant on one of India's most popular game shows.
Nine intertwined stories examine the complexities of the one emotion that connects us all: love.