Merry Christmas, streamers!
The big day is just days away, and we've had Christmas movies streaming around the clock here at Roku HQ. From Kevin McCallister to Clark Griswold, these memorable characters inspired us to put together a list of our favorite quotes from classic Christmas flicks.
Don't be a scrooge, drop one of these at your next Christmas party. What's your favorite Christmas movie quote? Drop us a comment and let us know.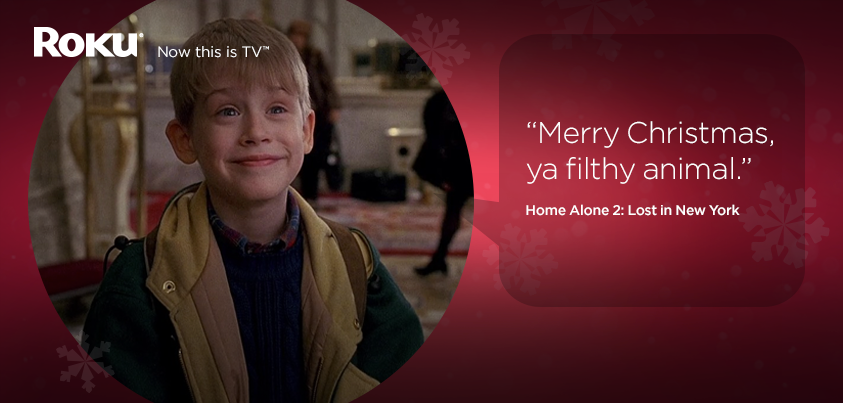 Home Alone 2: Lost in New York (1992)
Available on: HBO NOW, Amazon Video, Google Play, M-GO, CinemaNow, VUDU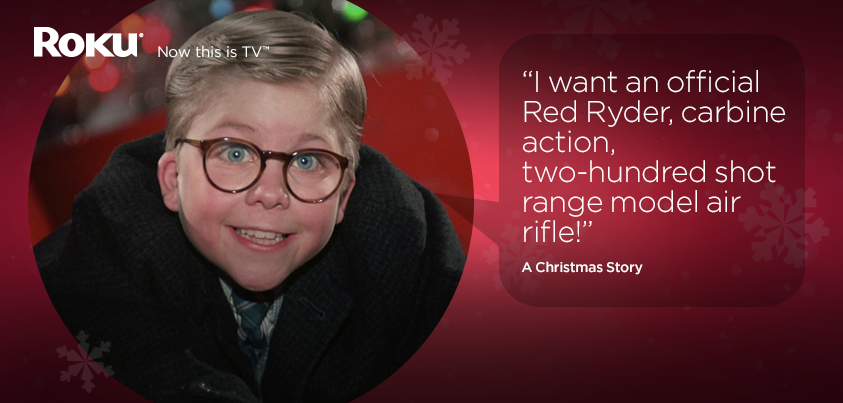 A Christmas Story (1983)
Available on: Amazon Video, Google Play, M-GO, CinemaNow, VUDU