If the first two Presidential debates were any indication, the final one tonight will be an event you won't want to miss. It all comes down to this, and there are a number of Roku channels that will be streaming the debate. Click the links below to add the channels.
Debate schedule
First Presidential Debate: Monday, Sept. 26, 2016, 9 p.m. EST
Second Presidential Debate: Sunday, Oct. 9, 2016, 9 p.m. EST
Third Presidential Debate: Wednesday, Oct. 19, 2016, 9 p.m. EST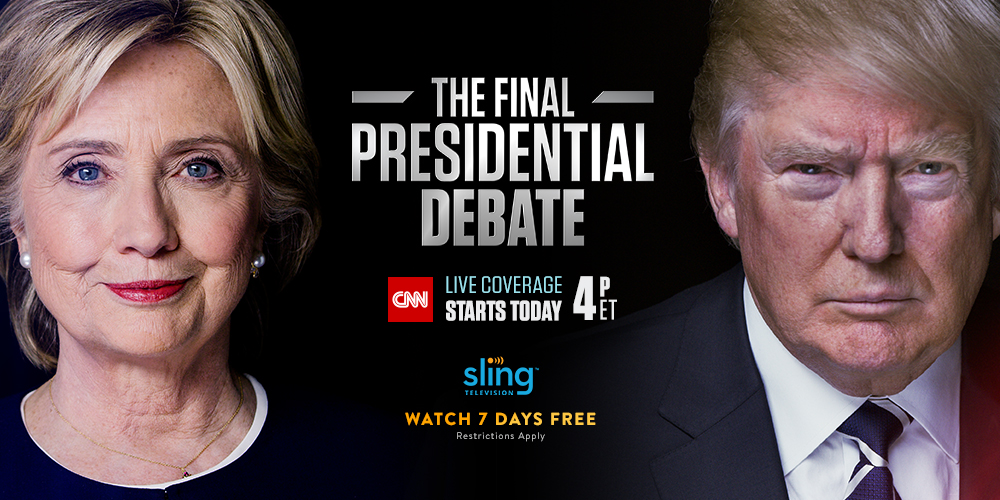 Stream on!