As a lover of music, TV and Cameron Crowe films, I was beyond excited to hear that those worlds were colliding in his latest project ROADIES on SHOWTIME®. In addition to Crowe's involvement, the trailer and the incredible cast drew me in. Lucky for our blog readers, Carla Gugino, star of ROADIES, shared her thoughts on her character Shelli, what she learned from working on the show and more. Learn more about the show and read Carla's Q&A below.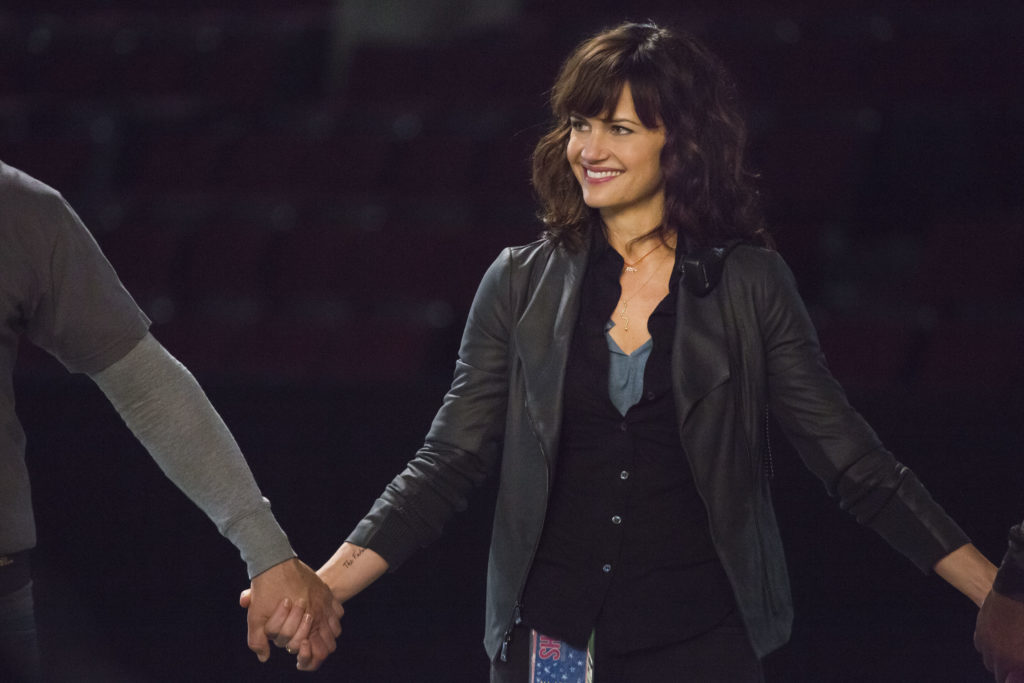 ROADIES is the vibrantly funny new SHOWTIME original series that shines a spotlight on the unsung heroes of rock. Bound by their passion for the music and driven by their dedication to one another, this colorful, hard-working crew supports one of today's great American bands. Amid the crazy backstage antics and behind-the-scenes dramas, tour manager Bill (Luke Wilson) and production manager Shelli (Carla Gugino) struggle to maintain harmony among the team. ROADIES, the first original series from creator/writer/director/executive producer Cameron Crowe, executive produced by J.J. Abrams and Winnie Holzman, premieres Sunday, June 26 at 10 PM ET/PT – only on SHOWTIME.
What is the most surprising thing you learned about roadie life while working on the new SHOWTIME original series ROADIES?
How incredibly loyal roadies are to their band.
If you could choose from any roadie job, aside from production manager, which your character Shelli has, which would it be and why?
My friend is a holistic nurse who goes on the road with bands to keep them healthy and performing at their peak. That would be pretty cool but I have zero nursing training. 🙂