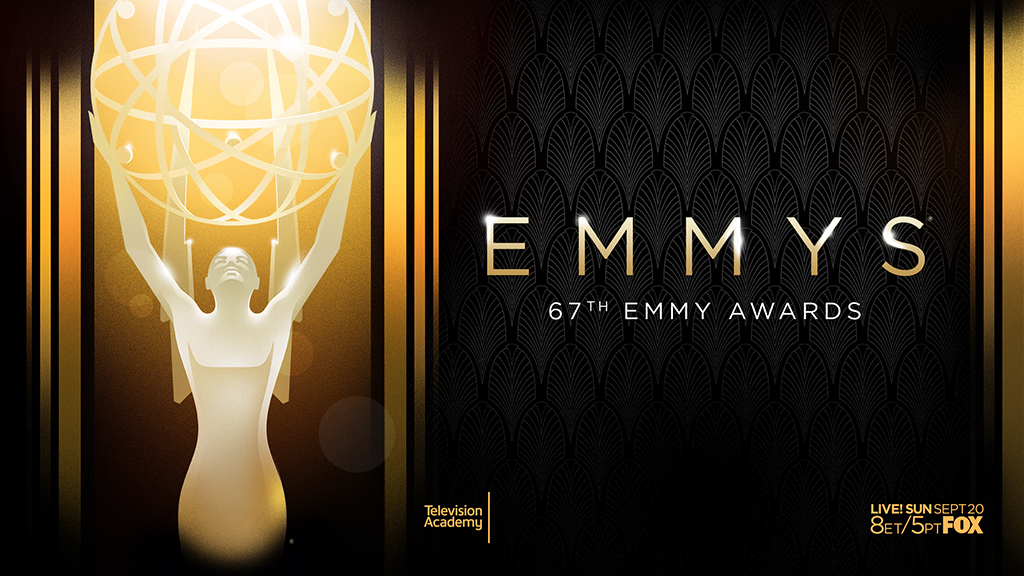 As you know, we've been spending a lot of time over the past few weeks letting you know how you can catch up on this year's best Emmy® nominated shows. We've taken a look back at memorable lines from this year's nominated series, we've discovered which of the nominated actresses we identify most closely with and we relived all of the most swagger-filled moments from our favorite leading men.
All of this catching up made us think, if we were the Television Academy, which of these nominees would we choose as this year's winners? Luckily, we just happen to have an amazing resource to help us answer that question – all of you awesome streamers! Using aggregate data from our Roku Search feature, we took a look at what YOU, our customers, are searching for on the Roku platform and predicted who might grab that coveted statue based on the actors/actresses and shows you've searched this year.
Behold, the winners of the 67th Emmy Awards as predicted by us…we mean, you!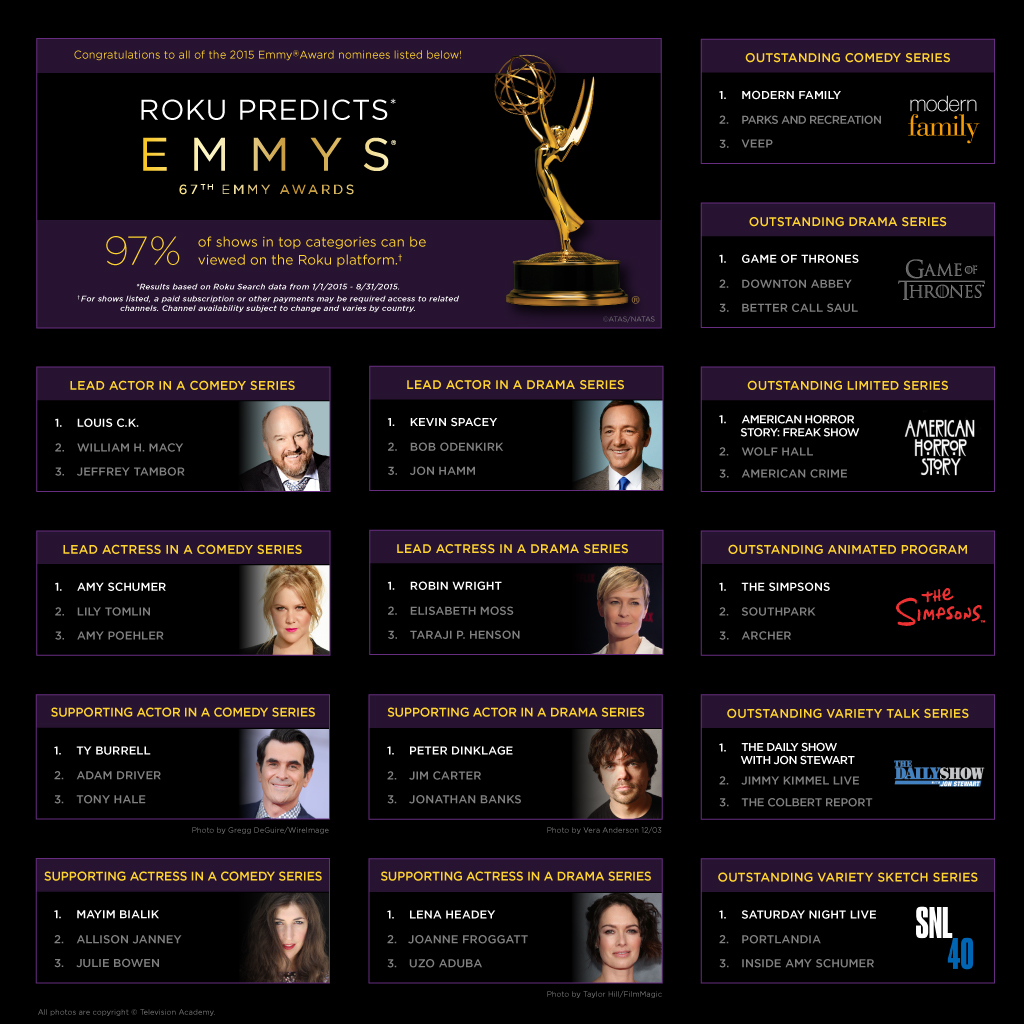 Of the major categories we reviewed, approximately 97% of the Emmy nominated shows are available for streaming on the Roku platform. You can easily search for these shows and more using the Roku Search feature, which offers a comprehensive and unbiased way to search across 20 top streaming channels such as Netflix, Hulu, CBS All Access, and more.
With so many amazing nominees, we think the real winners here are all of the dedicated viewers. We've laughed, cried, yelled, screamed and now we wait in anticipation to see who takes the Emmy home this Sunday. A big congrats to all the nominees! Who do you think is going to win big on television's big night?