As a big fan of the actress Juliette Lewis, I'm thrilled that she extended her passion and fire to a new stage – the music stage. Her new rock-documentary Hard Lovin' Woman, directed by Michael Rapaport, explores Juliette's love for music and live performance. The documentary is available to stream free on Red Bull TV now.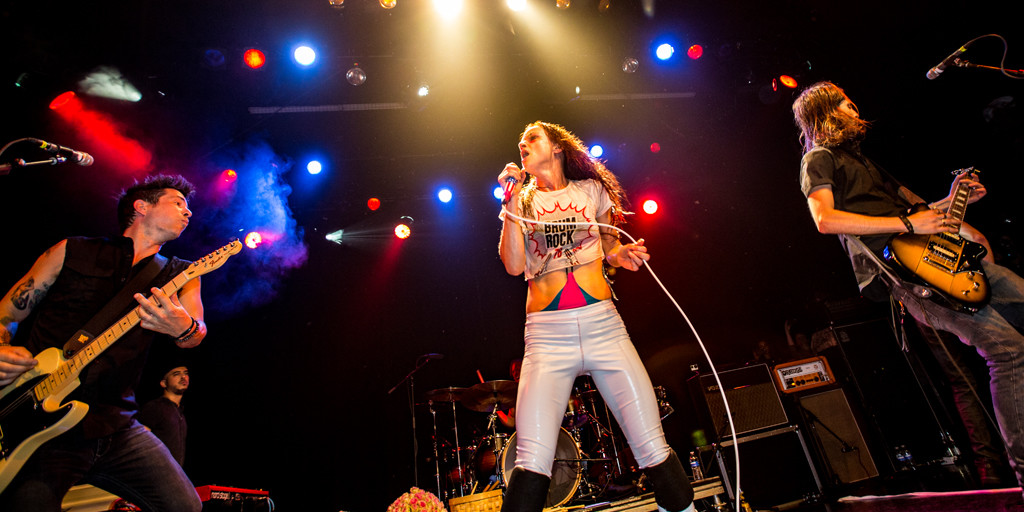 To learn more about Juliette's new film, her friendship with Michael Rapaport and what she's binge-watching, read on below.
What do you want people to take away from this film?
All I ever want is for people to feel inspired or more connected to their own strength, resilience and joy!

I love that director Michael Rapaport, a friend of 20 years, captured a lot of my silly sensibility in the Red Bull TV Hard Lovin' Woman documentary. There's a lot of humor – it's not an overly self important or conventional documentary by any means.
What would you say is the source of your passion/fire?
I can't even begin to tell you. I have to say it's somewhere from the sky and spiritual realm and the animal kingdom.

I always feel validated if my intentions are creatively received. That's usually told to me by people who stop me in the street or people attending my shows – with their beautiful wild expressions and joy.
What do you find more validating – film or music?
Probably music because I started it from the ground up. I can write a song in my living room and perform it for people that night and get an instant connection and gratification. Also, it's deeply gratifying to play with other musicians and manifest sounds heard in our hearts and create sometimes a full cinematic world through a song.