We set out to refresh the Roku streaming player lineup with you in mind. We know every streamer is different – many of you stream every day, some stream occasionally, and the rest fall somewhere in between. With our latest launch, there's a Roku player for everyone. Every budget. Every streaming style.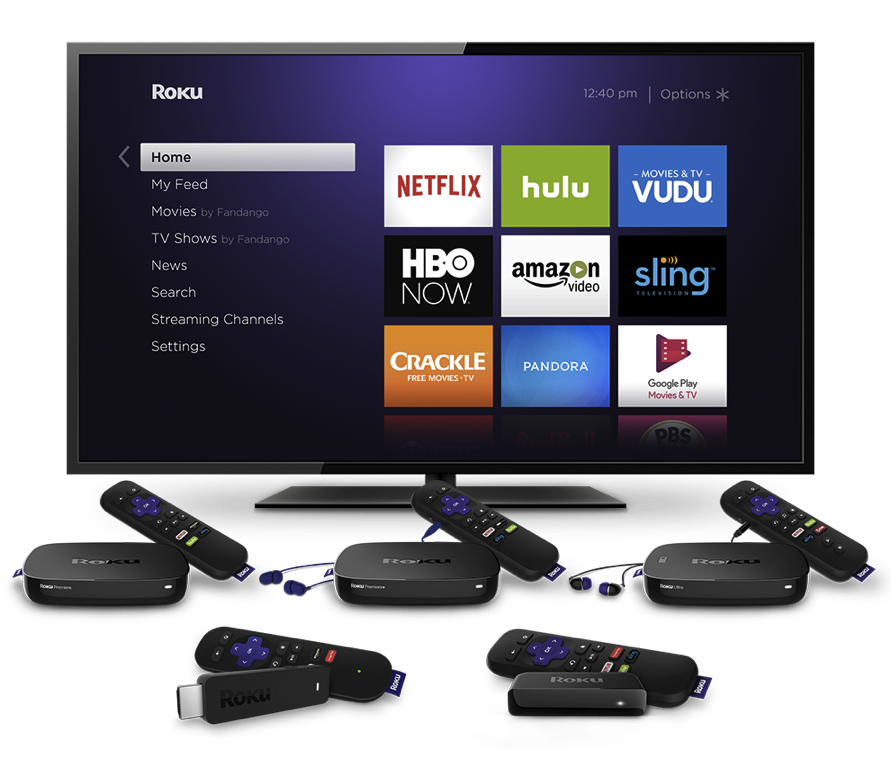 Some channels require payment. Channels can change and vary by country.
All Roku streaming players (and Roku TV models!) give you access to 350,000+ movies and TV episodes across 3,500+ free or paid channels. They all offer innovative features like fast and easy search across top channels to find where movies and shows are available for free, or see unbiased results ranked by price. And the free Roku mobile app turns your iOS® or Android™ phone into a handy remote with voice search, private listening via headphones and more.
So, which Roku streaming player is right for me?
You are:
We recommend:
Roku Express ($29.99)
Get the Roku streaming player experience at an incredible price. Our new entry level Roku Express streaming player brings you 1080p HD streaming to stream all your favorites in high-definition. And because it's from Roku, you'll get great features like an easy-to-use remote, simple navigation, and see unbiased search results ranked by price across top channels. Set-up is effortless. To learn more watch our unboxing video.