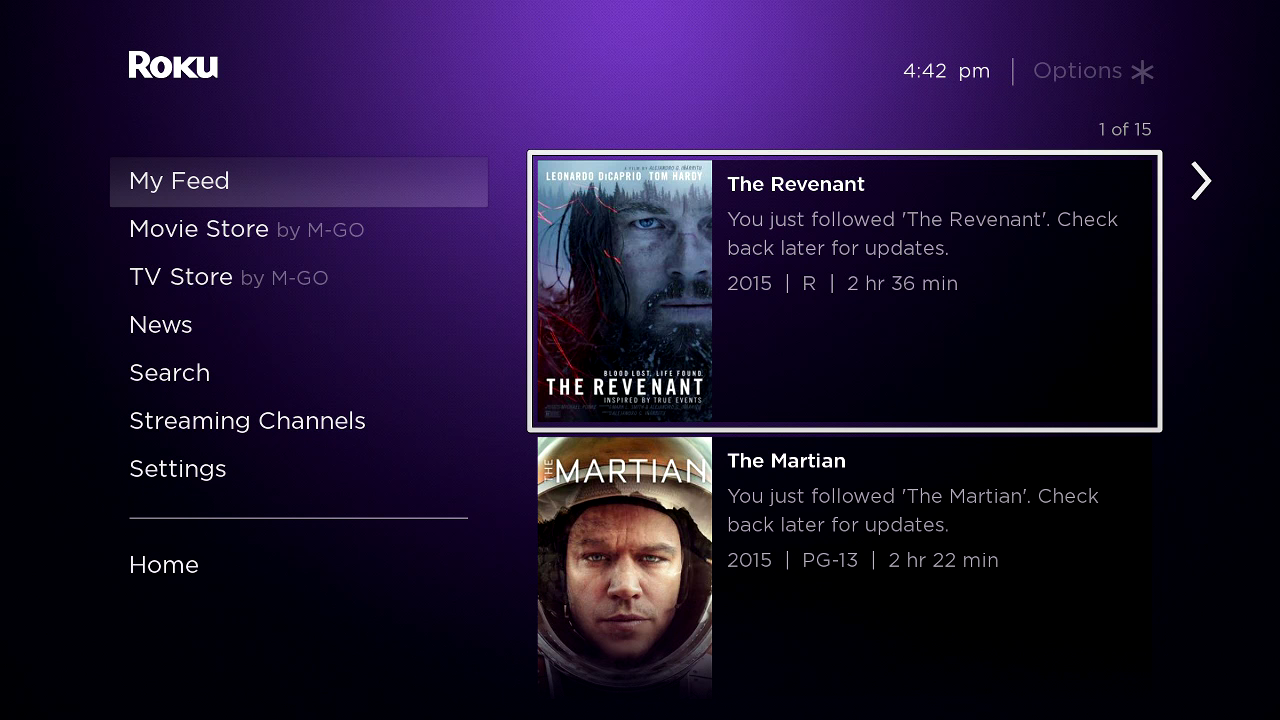 Are you ready for Hollywood's biggest night? If not, don't worry, we're here to help! The Roku Feed is a great feature that will ensure you stay up to date on the entertainment you love. With the Academy Awards around the corner, what better way to keep up on all your favorite nominees than by using the Roku Feed?
When we first launched the Roku Feed last year, we set out to bring you a first of its kind search and discovery feature that enhances your Roku experience. In a nutshell, the Roku Feed delivers personalized, automatic updates on movies, television shows or actors/directors you've "Followed" and updates you when new content is ready to stream, on what channel and at what price. Amazing, right?
Did The Revenant make you want to root for Leo and do a DiCaprio binge? Follow "Leonardo DiCaprio" to get updates on his many nominated (and snubbed) films.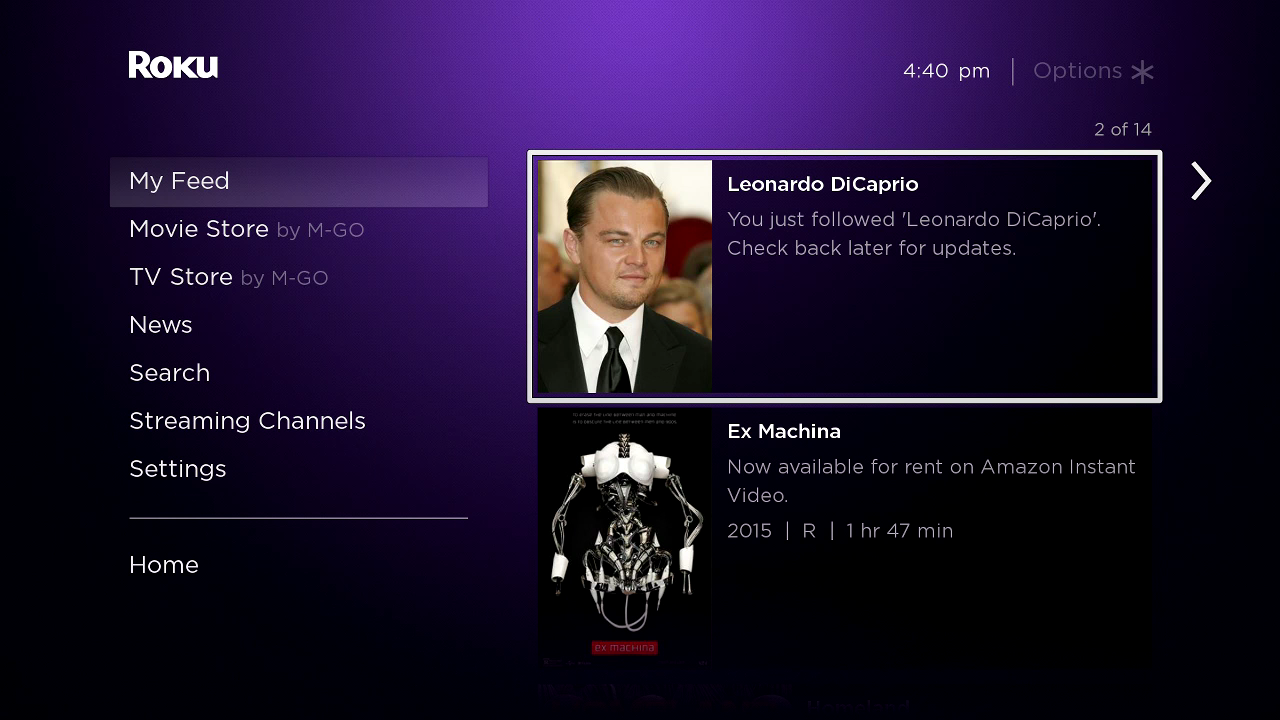 Haven't seen The Martian but want to make sure you're notified if it becomes available to stream for a lower price? Follow and enjoy!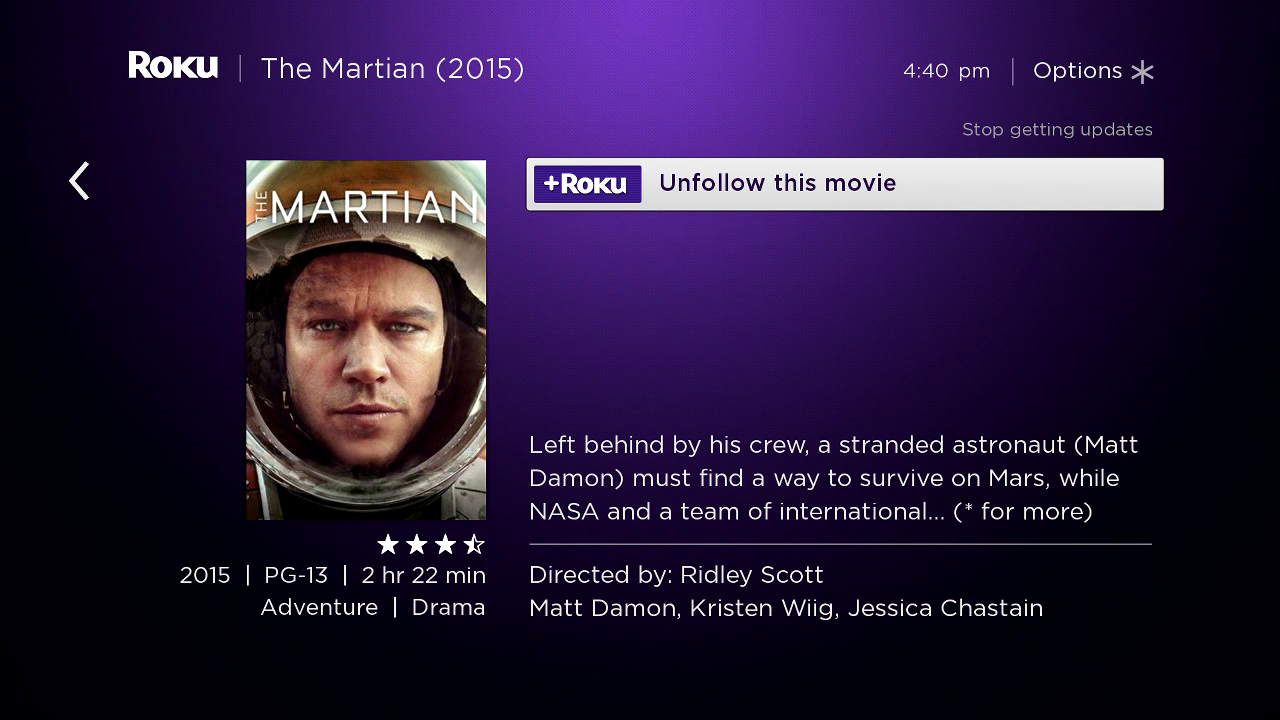 This year's awards will certainly be filled with laughs, surprises and possibly tears. Let the Roku Feed be your entertainment Sherpa and update you on films and actors honored on Hollywood's most prestigious night.
Happy Streaming!